Picture Perfect Bathrooms
So Fresh and So Clean
Bathrooms may be one of the most underrated rooms when it comes to staging a home. While many buyers may only take a moment to look in on a bathroom before moving on to the next room, the feeling they get from that moment can greatly contribute to the overall appeal of the listing. 
Staging a bathroom is all about making a clean, fresh and lasting impression on a potential buyer. From decluttering to adding light decor, the actions you make to better the appeal of your bathrooms should always be focused on making sure there are no signs of life. The last thing you want a buyer to think about when viewing your bathroom is someone else using it. 
As one of the most private rooms in the home, making a bathroom inviting may seem like a daunting task but with attention paid to a few details, it will prove to not be impossible. Here are a few things you should keep in mind when preparing your bathrooms for listing photos or showings.  
Never Skip the Deep Cleaning
The obvious place to start when staging your bathrooms is a deep clean. This cleaning should go far beyond your weekly or monthly bathroom cleaning. Floorboards should be dusted and wiped along with every other surface including shower walls, countertops, mirrors and all of your fixtures. 
A more unlikely first step is to take a picture of your bathroom before you really get into making changes. On average, a person will spend 415 days of their life in the bathroom so just imagine how much time you've probably spent in your bathroom at home. It is likely that you no longer notice some elements of your bathrooms as you've just become accustomed to seeing them every day. Taking a picture will help show you what you're really working with and help you to determine what changes need to be made to create the perfect 5-star spa-like bathroom.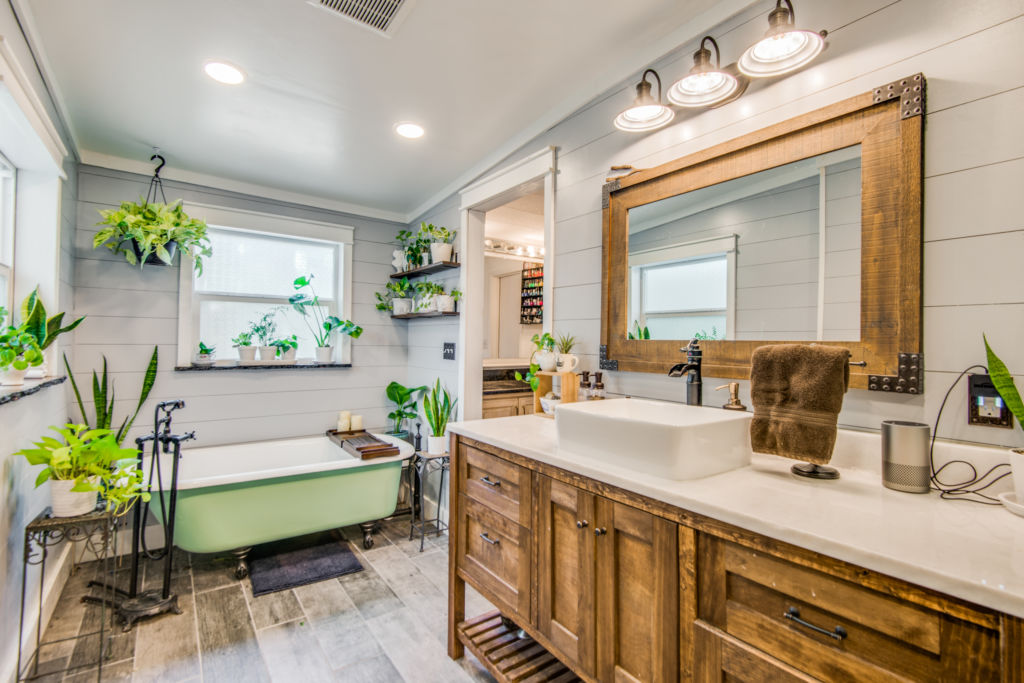 Bring the Spa Ambiance Home
You want your listing's bathrooms to appear neutral, bright and comfortable for a potential buyer. This can be achieved through simple decor styling and attention paid to the following details.
Showers:  Shower walls and bathtubs should be restored to their original appearance with careful cleaning. Leaving your shower curtains open can help small bathrooms appear larger in size but be sure to replace any inner lining and choose a curtain that properly compliments the other decor in the bathroom. Don't forget to check the condition of your shower head and other fixtures.
Toilets: Make sure your toilet seats are down and ensure that the lid is in pristine condition. Remove or hide any trash cans you have in the bathroom.
Mirrors: Mirrors should be cleaned during your deep cleaning process. If you want to add a little something extra, replace old mirrors with a mirror in a unique shape or with an appealing frame.
Counter Space: Counters and all other areas should be completely cleared of any personal items. Limit items on the counters to hand soap and other select pieces you would likely find in a 5-star guest bathroom. 
Towels and Rugs: Towels and rugs can easily add a used feeling to a bathroom so the best practice may be to just remove them all together. If you have towel racks you wish to fill (outside of the shower itself) be sure that these are unused, decorative towels that only add to the spa ambiance you are creating.
Other Decor: You want to keep all your decor simple, clean and neutral. Framed photos and other personal decor should be removed from the bathroom. The safest practice is to stick to one neutral tone and one accent color to bring your bathroom to life. Greenery is another great way you can breathe life into your clean and neutral space.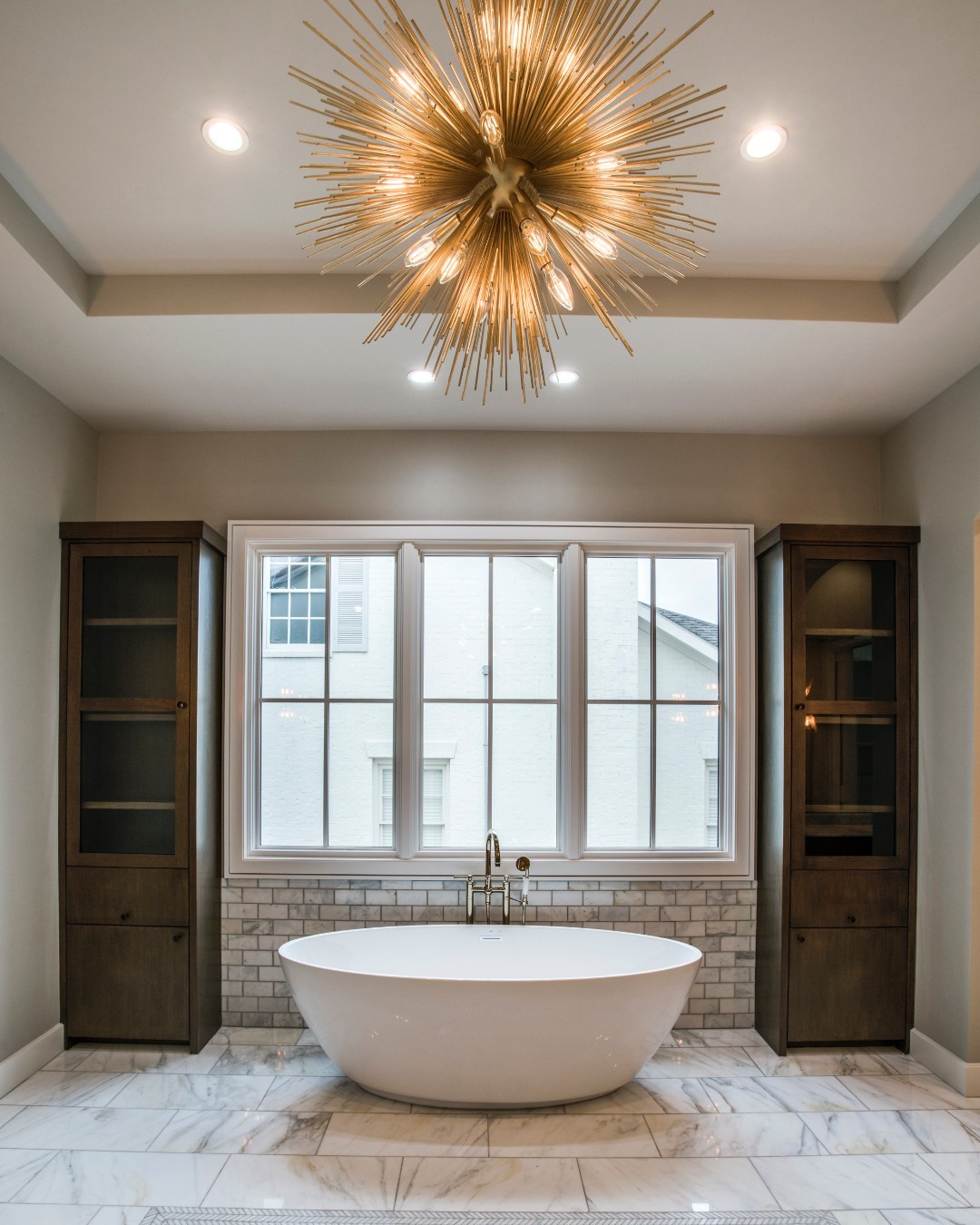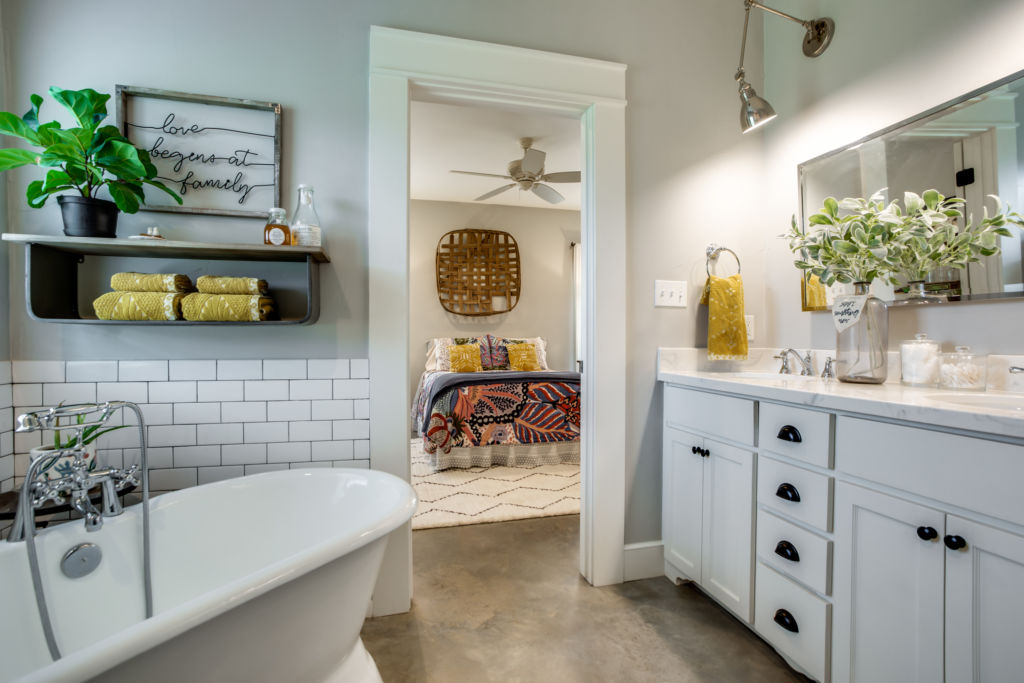 Bathrooms are such an intimate space in a home and you want your buyers to imagine themselves in it not anyone else. Your listing's bathroom should feel livable and not lived in and this can easily be accomplished by increasing both the natural and artificial light in the room, filling the space with light fresh smells and erasing all signs of life. Buying a bunch of stuff to fill the space is never the goal when it comes to staging. For bathrooms it's all about ambiance and you want yours to be as fresh and clean as possible.
More from our Blog: