Upgrade Your Curb Appeal
What is Curb Appeal?
Every realtor, whether they are new to the industry or well seasoned, has likely heard the term "curb appeal" in reference to their listings. But what is curb appeal and what does it really mean? 
According to Investopedia, the formal definition for curb appeal is "the general attractiveness of a house or other piece of property from the sidewalk to a prospective buyer." In simpler terms, it is how appealing your listing is from the curb or sidewalk. 
Curb appeal is a term and concept that has stood the test of time in the industry because of its continued importance in attracting prospective buyers to a property. 
A listing's curb appeal is one of the first things a viewer comes in contact with whether they are viewing a property in person or digitally. This is why it is not only important to evaluate your curb appeal but to also know how to upgrade it where needed. Our following suggestions will help you take your curb appeal to the next level in order to get your listing past that first glance.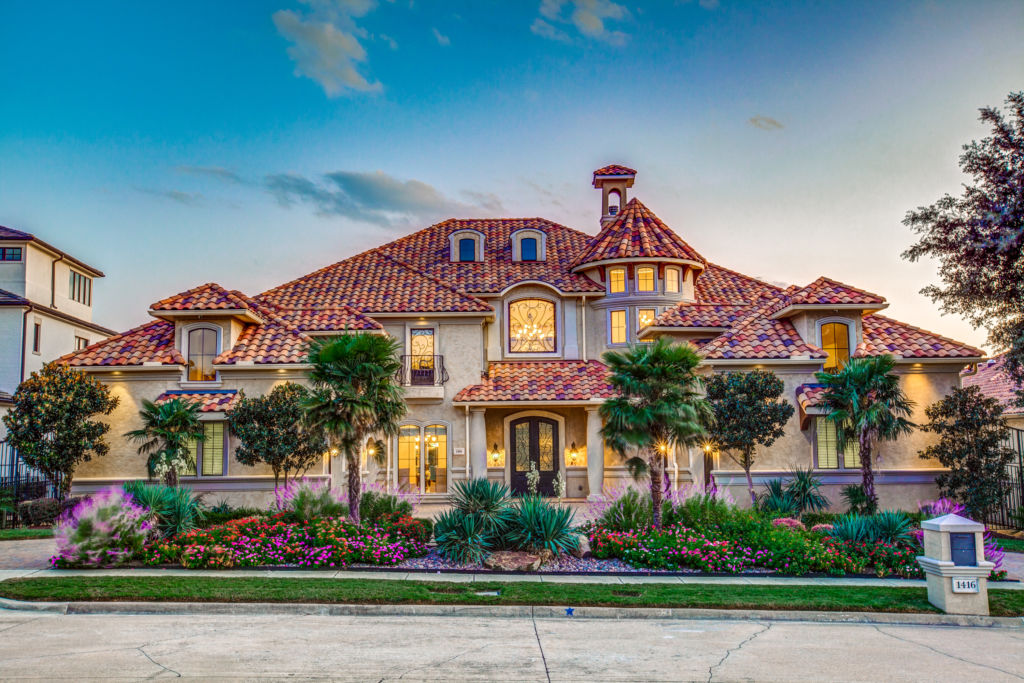 Spot the Details
When it comes to curb appeal, it's all in the details. 
The upgrades you make to your listing to improve its curb appeal should be focused, necessary and well thought out. It is not necessary to break the bank when making these few cosmetic improvements and the following are great places to start.
Plants/Landscaping
DO: Add fresh mulch and replant limp flowers and bushes in order to bring life to your listing.
DON'T: Make a substantial investment in tailoring the landscaping toward your own personal preferences. You want to attract as many people as possible and this requires you to cater to the taste of the masses not just yourself.
Outdoor Furniture 
DO: Add seating to porches and clean existing furniture. Outdoor furniture will allow your listing to feel more liveable to viewers and help them imagine how they themselves will make use of the porch area.
DON'T: Clog your doorway with unnecessary furniture. If there is no room for it or there is already some furniture there that is in good condition, don't worry about it.
Doorway
DO: Add a doormat, sweep the walkway and put a wreath on the door.
DON'T: Leave personal items (ie. shoes, dog toys, personalized decor, etc.) in the doorway.
Lights
DO: Have the proper lighting installed and working properly on the exterior of the house. For evening showings, it is especially important to make sure your driveway, doorway and walkways are well lit.
DON'T: Forget to turn on the lights in the evening.
Paint/Pressure Washing 
DO: Make sure the exterior of the house is clean and has no major chips in the paint.
DON'T: Choose bold personal favorite colors if you decide to give the exterior a major paint job. Keep the colors neutral and on-trend. Don't forget to also clean any exposed sides of the house.
You want to fine-tune your curb appeal before it is time to take your listing photos.
This means that the next step in evaluating your curb appeal is to go through your photoshoot checklist. Our Shoot2Sell checklist has four curb appeal checkpoints for when you think your listing is ready for its closeup. These points include clearing out driveways and checking your lawn for any discrepancies. 
Upgrade with Photo Enhancements
If you've completed your checklist and have made all the necessary changes to the exterior of your listing but still think it could use a little something extra for its curb shots, consider adding some enhancements to your photos. The most popular photo enhancements for curb appeal shots include Greener Grass, Blue Skies and Twilight Photography. 
If you want to try something different, consider using aerial photography to capture your curb appeal from a more unconventional angle.
Invest wisely in your curb appeal. Big-ticket fixes are not always necessary when it comes to upgrading your curb appeal. Start with the details and work from there. The little things will pay off in the end.