Getting New Clients in 2020
---
In our August 2020 Survey and Sweepstakes, we asked you about some of the challenges you have had to overcome this year. Your answers showed us that your biggest challenge does not lie in serving your clientele but in building it. While you may have brainstormed a few strategies to tackle this challenge, we thought we would share with you a few more ways you can attract new clients in 2020.
Social Media 
People practically live on social media, especially with the restrictions brought on by COVID. If you haven't already, try using social media to meet potential clients where they are. The social media applications that are found to be the most beneficial for real estate activity are Facebook and Instagram. In order to choose the right one for you and your brand, you have to determine which of your assets would likely attract new clients. 
If your brand is all about providing high-quality photo and video content of your listings and you have an abundance of work samples to share, Instagram would be a great fit for you because it is a photo and video sharing platform. However, if you already have a strong client base and want to build these relationships in order to create new ones, Facebook would be a better choice. Both platforms allow you to form new client relationships and share your content, however, choosing one helps you pick networking strategies that allow you to make a focused effort in developing those new client relationships. Read more about extending your reach on Instagram here.
Branding, Branding, Branding
Whether you rely on social media to market your services or you have a more classic approach, making sure those efforts directly reflect your brand is the only way they will pay off. If a potential client can't identify who you are, there's no way they can go from a potential client to your new client. There are many real estate marketing strategies to choose from in 2020 and a few of them actually allow you to add your own branding messages directly onto them. For example, our Panoramic Spotlights give you the option to add your customized branding, copy, and agent info with a website link along with a 30-second voice over. Options like this let you show off your listings and give potential clients a direct line to you when they like what they see. 
Quality Content 
You want your content to match the service you provide. High-quality content shows professionalism and dedication. It shows that you are serious about what you do and you only accept the best work. High-quality real estate marketing content often includes professional photos or high-definition video and while everyone's budget is different, high-quality content is an investment that will definitely pay off. Many real estate marketing services are offered on a pay scale so that even people on smaller budgets can provide their clients with clear and quality content. If you're using social media to promote your services, the importance of quality content goes up even more. Consistent quality content on social media has been proven to establish trust between you and your audience and increase your followers across platforms.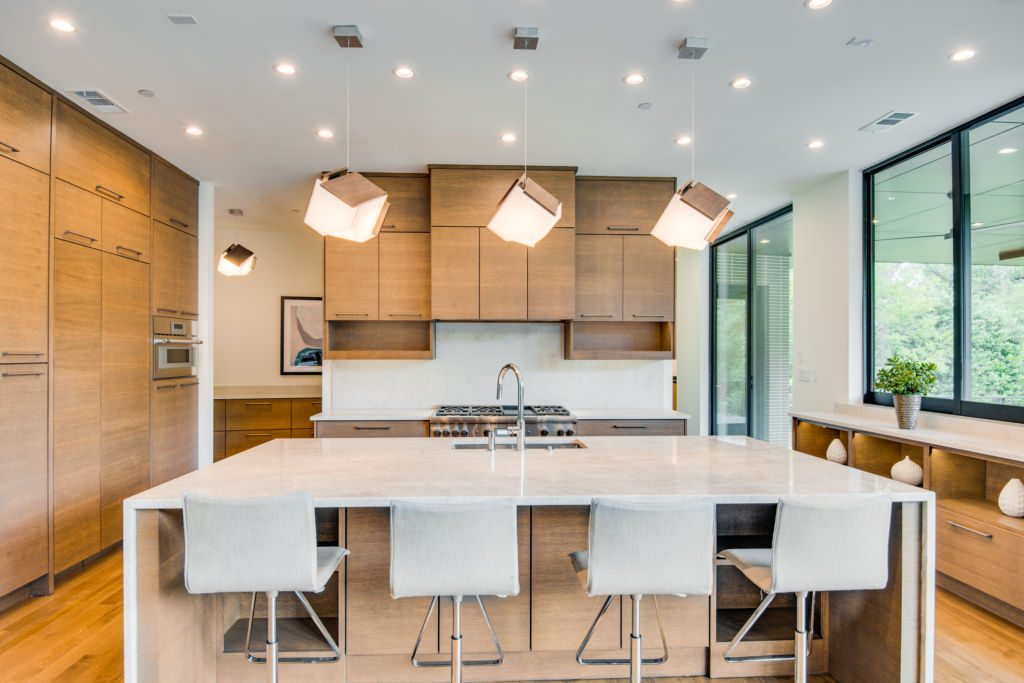 Reviews, Referrals and Testimonials 
Reviews, referrals and testimonials are great ways to develop trust and credibility among potential clients. Today, anyone can publish a review meaning there is a possibility you can receive good reviews and bad reviews. While it's the good reviews everyone wants to receive, you can still use the bad reviews to help you improve your services in the future. Testimonials are similar to reviews in structure but are usually solicited. You want testimonials to show potential clients that you provide quality services and you can be trusted, so it is important to make sure the testimonials are honest and specific. 
Referrals are highly trusted and who are referred tend to stay with you longer. When clients willingly tell other people about their positive experience with you, it shows that you are reliable and provide exemplary services. You're definitely doing something right if a client takes the time to talk about their positive experience with you. Don't shy away from reviews and referrals. If you are providing your clients with great service, you should let people know! 
People have to be able to find you in order for them to go from potential clients to new clients. You have to show that you consistently provide excellent service to your clients and develop trust among the ones you have. Growing your network starts with nurturing the one you already have and using what you have learned and done in the past to secure a long and successful business in the future.